The original Keble College site was founded in the 1870s to commemorate John Keble, a leader of the 'Oxford Movement', and is one of Oxford's architectural landmarks.
Its original brick Victorian building, described as 'one of the finest of its date in England', has been complemented and supplemented by award-winning contemporary developments. The famous Holman-Hunt painting, The Light of the World, can be viewed in the Keble Chapel, which is open daily to all.
The Sloane Robinson Building houses the O'Reilly Theatre, with tiered seating for 250, and seven other meeting rooms.
The Arco Rooms, a 200 square metre area, provide the perfect exhibition space or refreshment area. The Victorian Pusey and Gibbs rooms are available for smaller meetings. All meeting rooms at Keble College have wifi internet connectivity.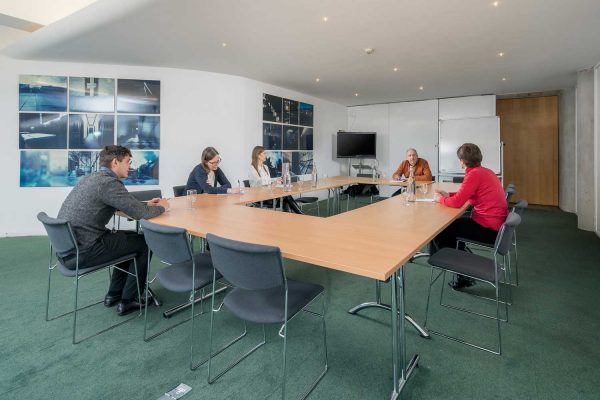 Event Types:
Conference
,
Drinks Reception
,
Lunch / Dinner
,
Meeting
,
Party
,
Wedding Reception
Features:
Accessible
,
AV
,
Flexible Seating
,
Natural Light
,
Streaming
,
Wifi
Room Layouts:
Buffet – max. capacity: 30
Theatre – max. capacity: 40
Classroom – max. capacity: 25
Boardroom – max. capacity: 20
Cabaret – max. capacity: 30
Other – max. capacity: 15